Posts Tagged 'debt ceiling'
2 CommentsSunday • August 7, 2011 • by ewmoe
The S&P 500 was down 7.2 % last week, which was the largest selloff in 32 months! This selloff has in a little over a week wiped out USD 2.0 trillion, almost the same amount as the combined size of QE1 and QE 2. This just shows how fast asset values can deteriorate in a stock market downtrend. In other words this was a big event.
I have not sent out a newsletter for many months now, the last one was on March 25th, but I feel that the performance of the market over the last few weeks calls for another one now. Before I get into what I will discuss today I want to remind you to pay close attention to the model I use to calculate the turning points in the market. The model does not perform that well in a choppy market like we have had for most of this year, but in a longer time frame, as the chart below indicates, it has performed pretty OK.
Performance of the model since its inception in May 2008. The line is BLUE those days that the model indicates that we are in an UPTREND and RED those days that it indicates that we are in a DOWNTREND.
S&P 500 daily closing prices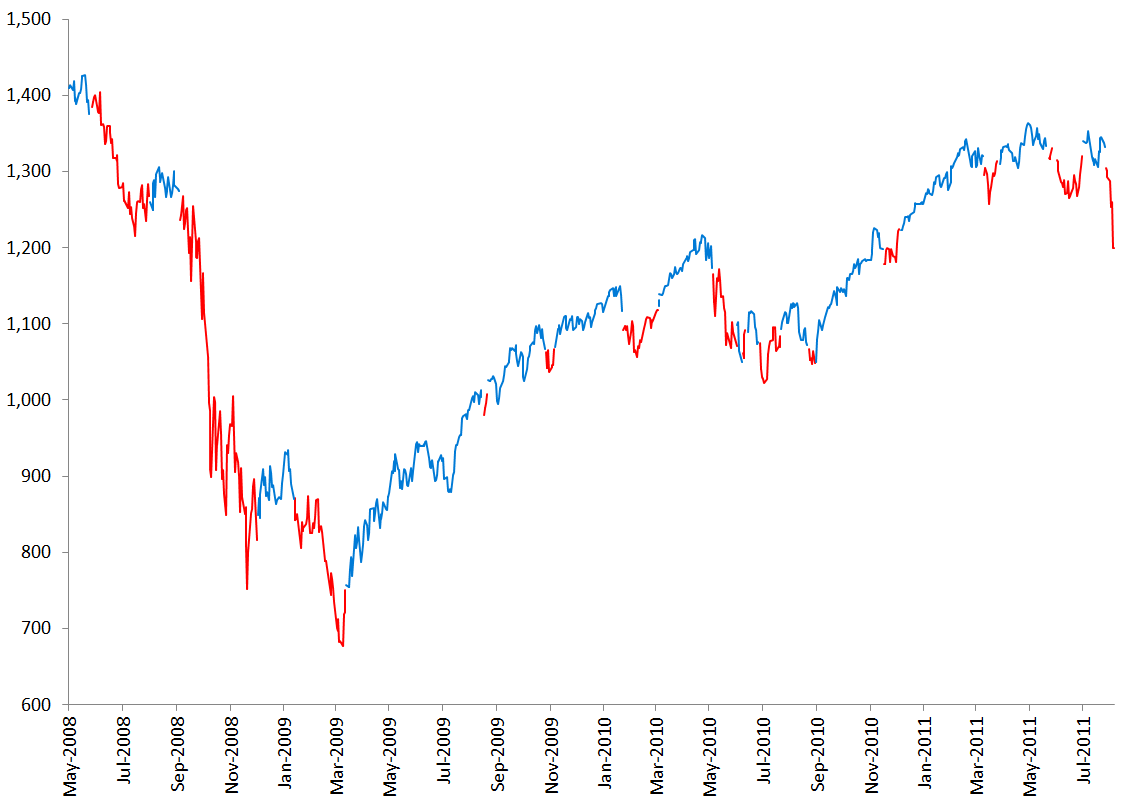 I am covering the following topics in today's newsletter:
The implications of the US credit downgrade and why the US should attack Switzerland
Still no sign of leadership from Washington
Official numbers say that unemployment is falling, but does that really matter?
Is this market correction the start of another bear market?
---